Saturday we will be serving Split Pea & Corn Chowder #soup
Upcoming Events
Saturday, April 21, 2018
James will be unleashing some new magic at the wonderfully intimate environment at Mother Fools. Come witness the impossibilities of magic accompanied by comedy and wit.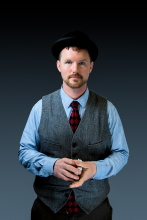 Friday, April 27, 2018
The Galen Bundy Piano Trio is a modern jazz group heavily influenced by Scandinavian folk music and Romantic era composers.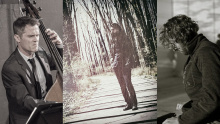 Saturday, April 28, 2018
Live music, poetry, comedy, etc.
Sign Up starts at 7:30. Show starts at 8.
Hosted by Angelica Engel.
Friday, May 4, 2018
Come meet May's featured artist
7 - 9 pm
Free and open to the public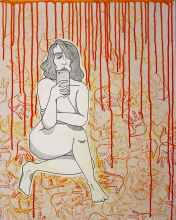 Friday, May 11, 2018
"Over the past five years, this quintet has become one of the Midwest's preeminent string bands.