We will be serving Lentil Rice & Miso w Tofu and Carrots on Sunday! #Vegan
Upcoming Events
Saturday, January 27, 2018
Freedom Night: Embodying the peaceful coexistence of poem, joke, and song since 2015!
7:30 pm sign-up / 8 pm start.
Host: Angelica Engel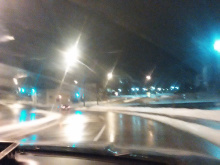 Friday, February 2, 2018
7:30 Sign Up
8:00 Open Mic
5 min limit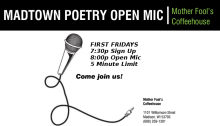 Sunday, February 4, 2018
Come down and meet February's featured artist.
7 - 9 pm
Free and open to the public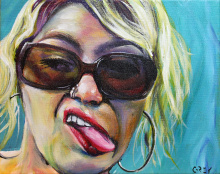 Saturday, April 14, 2018
Through a rising din of cello glissandi, hissing slide guitars, backwards tape, and analog noise a warm, rich voice, at once accessible in its darkness and stark in its honesty, picks up the story... [more]

Friday, April 27, 2018
The Galen Bundy Piano Trio is a modern jazz group heavily influenced by Scandinavian folk music and Romantic era composers.