Just in time for holiday gift giving... Mother Fool's stylish tees are available in the cafe or on-line.
New Work by Ruth Hansen
Ruth Hansen -
November 2017
November 1

-

30, 2017



mixed media | painting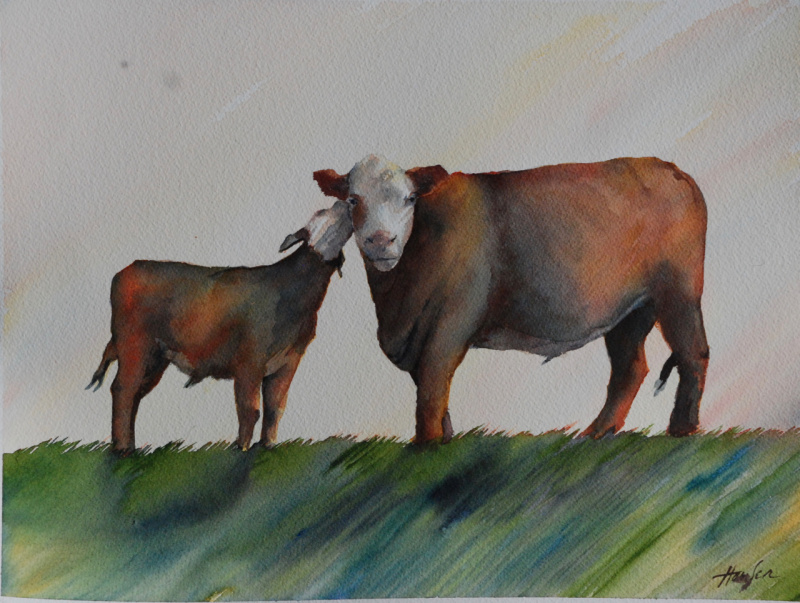 Ruth Hansen is a full-time studio artist, living and working on a small farm in rural Wisconsin. She is devoted to painting, spinning, and weaving. Riding horses for pleasure, raising Angora goats, fiber sheep, and chickens make her life full and rewarding.
Ruth's paintings reflect the joy of country living, and bring the viewer into a shared conversation about the beauty of simple, "every day" things. Whether it is the way light reflects off the feathers of a chicken, or how horses stand together at rest, she seeks to convey a reverence for the nature of her surroundings. Ruth's current work has been focused on the beauty and fragility of an agrarian life. Our pollinators, ground water, soil, and the very air are under attack by corporations who's only interest is in financial gain. Time and the elements tear down the old farms, and very few of us are left to fight to maintain a holistic agricultural way of life.