Interactions with Nature
Nadia Hassler -
July 2013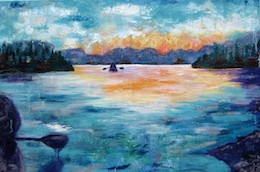 Artist Biography:

Nadia Hassler is an emerging artist living in Madison, WI. Born and raised in Chicago, IL, exposed to culture and art of various forms from a young age, and un-schooled until the age of sixteen, Nadia developed a passion for all things creative. She graduated from Depaul University in 2011 with a BA in Art, Media, and Design, with a concentration in Fine Arts. Her primary focus there was in printmaking, but she has also done photography, painting and drawing, sculpture, and textile work. Her experience includes acting as layout editor for her school's literary magazine, hosting and curating her own apartment gallery, and working as a TA in an elementary school art room. Her work has been featured in several student galleries.
Artist Statement:

My art has always drawn inspiration from nature and the world around me. I have always been drawn to textures; vivid, earthy colors; chaos and pattern. You will see that I incorporate these influences in both my paintings and etchings. Recently I have been trying to combine my outside interests in nature, science, and ecology, with my interest in art, particularly with my etchings. I am interested in the ways in which we affect, and are affected by the world around us. Everything in nature is interconnected in complex and beautiful ways, because nature is a system. As humans, we do not stand outside of this. I believe that our actions, however small, can have far-reaching effects. Because of this, I have started to experiment with environmentally-friendly materials in my art. Though challenging, I have used vegetable shortening, acrylic wax, and washable inks instead of the toxic materials traditionally used to make etchings, for instance. Although I paint in oil, because I absolutely love the possibilities for layering and blending colors that oil provides, I research and try to buy the least harmful series of colors that I can.
However, that is not to say that my work requires prior knowledge to understand or appreciate. I have fun when I make art, and I simply want to share that. I try to make art that says, "There is beauty in everything around us. Let's not take that for granted." Sometimes I will work collaboratively, holding all night photo sessions with a friend, or rocking out to funky tunes while we paint away, following our imaginations for inspiration. Sometimes I work alone, and can get so wrapped up in a project that the time will fly by. The point is, I enjoyed creating this work. I hope you will enjoy viewing it.
Website: http://nhassler.wix.com/portfolio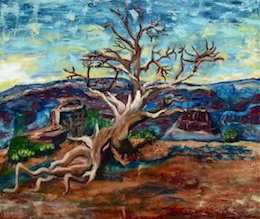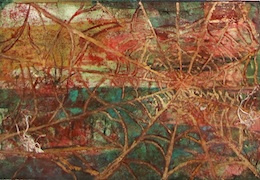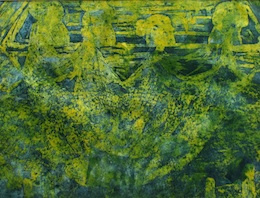 mixed media