Currently serving Miso w/ Tofu and Carrots & Lebanese Green Bean and Tomato. #Vegan #Soup
Upcoming Events
Saturday, March 24, 2018
Join Yid Vicious and friends for their 22nd annual Groundhog Day (observed) celebration.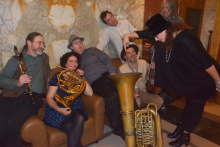 Saturday, March 31, 2018
Music, poetry, comedy... Whatever you do that needs an audience, bring it.
Hosted by Angelica Engel.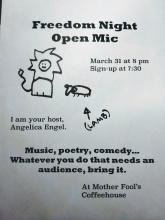 Sunday, April 8, 2018
Come meet April's featured artist.
Free and open to the public.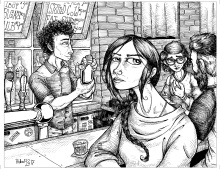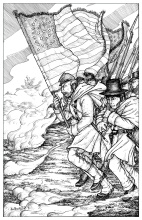 Thursday, April 12, 2018
Stelth Ulvang never slows down. Even on stage as the multi-instrumentalist of The Lumineers, he dashes from piano to guitar, from drums to accordion.
Saturday, April 14, 2018
Through a rising din of cello glissandi, hissing slide guitars, backwards tape, and analog noise a warm, rich voice, at once accessible in its darkness and stark in its honesty, picks up the story... [more]